We Are A Remote Agency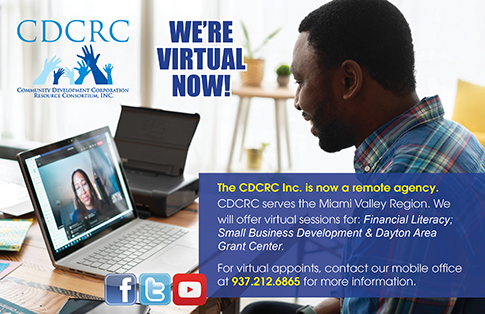 ---
Angel Auto Network Program Revision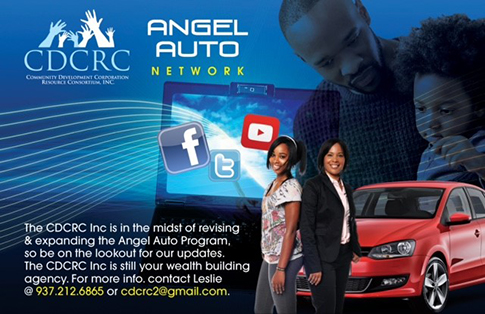 ---
Rescue Fund Program Revision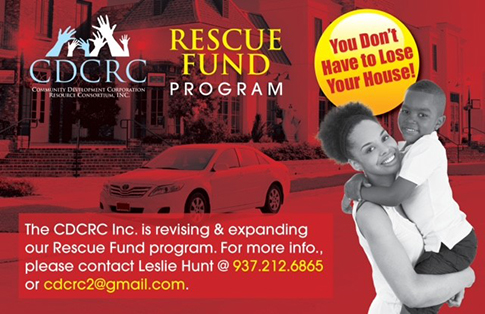 ---
Introducing the Joyvin Mobile Grocer
In collaboration with the CDCRC, Joyvin Mobile Grocer is serving the West Dayton area. They sell products like a grocery store, focusing on healthy food and other domestic necessities.
For more information about Joyvin Mobile Grocer, please visit the JMG Facebook page or read this recent article.
To support the mobile grocery, please visit their Go Fund Me page.

---
CDCRC In Transition
The CDCRC is in the midst of a significant transition. Please be patient with us as we evolve to serve you better. I ask for your continued prayer, support and understanding as we make these changes.
Agaytha
---
Our mailing address:
CDCRC Inc
893 South Main Street, Suite 134
Englewood, Ohio 45322
Mobile Office (937) 212-6865
Mobile Fax (937) 963-0845
Our social media addresses:
---
Support the CDCRC by Making an Online Payment
You can now support the causes of the CDCRC through our new online payment store. Just click on the image below to go to our store on Squareup: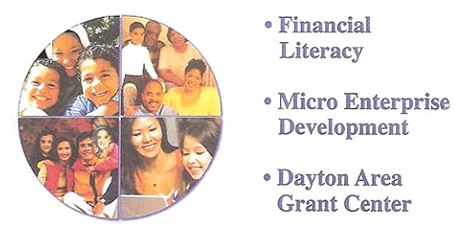 ---
CDCRC Donated Home – A New Beginning
Agaytha Corbin, President and CEO of the CDCRC talks about a home that was made available to the CDCRC by Wells Fargo and donated to a local family.
Ellie Schenck and her husband Jeremy were the recipients of a new home made available by Wells Fargo and donated by the Community Development Corporation Resource Consortium. In this video, Ellie describes the work that they have done to improve the home.
---
Food Drive to Benefit Wesley Community Center Food Pantry
The Thurgood Marshal STEM High School Boys Basketball Booster Club, in collaboration with the CDCRC, will be collecting canned goods and dry goods throughout next several weeks with all items to benefit the Wesley Community Center.
Collection boxes are located in the school front hallway, and donations will be accepted during regular school hours. The food drive will run from October 21 to November 21.
Why do this Food Drive? As noted by Yvette Kelly-Fields, Executive Director of the Wesley Community Center:
"West Dayton is an identified food desert. The lack of access to a variety of affordable healthy foods is evident by the lack of full service grocery stores in the area. Most of the foods available in the area are prepackaged processed foods that are high in fat, sugar and cost. Wesley Center is able to offset this imbalance through its food pantry by providing healthier options at no cost."
The focus of this food drive is "giving the good stuff," which encourages families to donate the kinds of foods that have the most impact at a pantry – peanut butter, canned tuna fish, canned meats, canned vegetables and other non-perishable nutritional items – rather than less nutritious snack items or those other foods from the back of the cabinet that rarely get eaten. Please see the donation list for other suggested items.
For more information on the food drive, please see the complete press release.
For more information about the "Battle Against Hunger" basketball games on November 21, please see the game flyer.
---
"Bring Your Green" Challenge
---
Spread More Holiday Green – Support the "Go 4 Green" Giving Campaign
---
Pledge to Become a 2014 Champion – Support the Go 4 Green Giving Campaign
---
Thank You for Your Support of the Angel Auto Program – Still Time to Support the CDCRC in 2014
---
Be Healthy, Be Green, Be Me – Live Chat
---
---
Follow our content on Facebook by clicking the "Like" button below:
Welcome to the CDCRC – Working Together to Create Community Wealth!
The CDCRC combines community and economic development to create socially responsive capital wealth. It was created to provide direct services through education, economic development opportunities and capacity-building services to grassroots non-profits, faith-based and community development organizations, and small businesses. We are an innovative organization that acts as a community organizer or liaison by providing mixed services to other agencies.
Ours is a proven comprehensive case managed assistance model:
We partner with our clients without encumbering them
We deliver programs in response to critical unfilled needs in our community
High-touch assistance is even more critical in changing economic times
The CDCRC's innovative whole-person approach is at the front-line of today's national economic conversation.
Our thesis for Bottom-up Economic Development is quite simple: Whole people form whole neighborhoods and whole communities; Whole people need sustainable high quality jobs; and Wealth-building is the source of sustainable high quality jobs.
This is the basis of our opportunity together.