Through continuing Pre-Development and associated economic development activities CDCRC has partnered with the Ohio Community Development Finance Fund in an effort to resource a focal point for families, businesses and agencies to attain financial literacy services and other developmental skills. The master plan expands from our proven programs. The ultimate objective is to implement a multi-phase strategy that we now call the "Wealth Training Center" located in a Dayton Empowerment Zone.
Do you need an operating location well placed as a corridor with Downtown Dayton? Our Phase I is the North River Development Project and involves rehabilitation and some limited new construction (retail space build-out) of an in-place three level 12,000 square feet multi-use building at 323 Salem Avenue. Supporting the overall project, an existing business venture (North River Coffee House) housed in the building already has a two-year track record in servicing the community. Furthermore, we will continue to house multiple non-profit ventures: including the CDCRC and its three (3) divisions; the CDCRC Incubator, the Wright Path Corporation, and Christian Motivation Counseling. The primary function will remain professional offices and retail businesses so there are no zoning or re-purposing changes anticipated. Once construction/rehabilitation at the 323 Salem Avenue site is completed there will be space for (10) businesses or agencies beyond the existing anchor business and seven (7) additional tenants. A highly recognized experienced architect has been retained and additional development options are evolving.
Additional phased development will add new programs to expand the scope and market space of new businesses formation, as well as increasing access to stabilizing and growing opportunities for established businesses in the community. Other commercial tenants will remain or be replaced; retaining that revenue and jobs. The combination will increase employment and opportunity through economic growth for the Salem Ave corridor, a blighted area currently under revitalization. The resulting combination will set a roadmap and strong foundation for future projects
Here is where our need for your help comes in!
The CDCRC has developed and proven transportable best practices for community-centered socially responsible wealth building for underserved citizens through home and business ownership: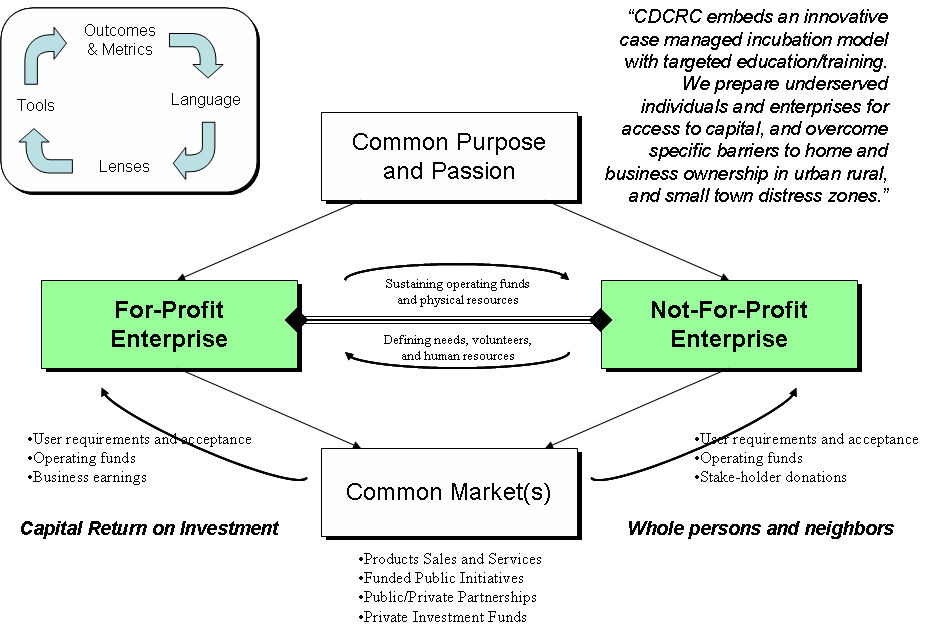 Our purpose is sustainable jobs creation
Our main focus is minority, women, and veteran owned enterprises
We are directly aligned with State and Federal reinvestment and growth priorities
WE HAVE AN OPPORTUNITY to amplify related State and Federal investments in order to accelerate benefits expand participation, accelerate business starts and growth, and increase the rate of creating sustainable wealth in our underserved communities.